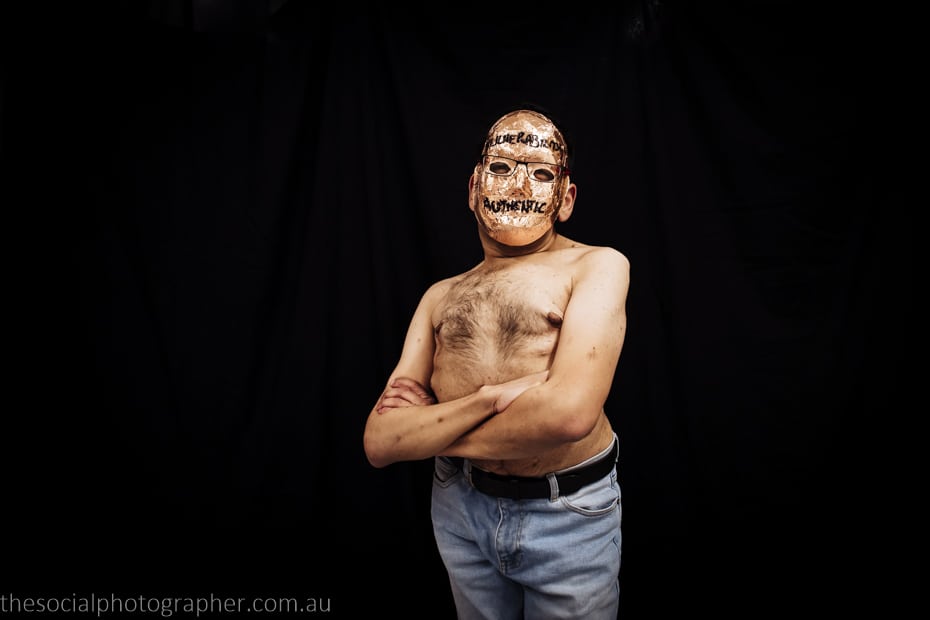 To me, pride is when you can truly be yourself. It means to be the real person that you are and not worry about what other people think. It is about letting your guard down and being happy in your own skin.
I have had a very mixed life as a gay man. I was accepted by my mum and outed at school. My dad didn't accept it at first but has 13 years later by saying "I am ok that you're gay. It's your choice and that's ok."
In the "gay" community I have struggled massively with body image. Being just shy of five foot and not muscle built, I have found it hard to be accepted. It has taken me a long time and I am still working on it but I am coming to terms with being me and not worrying what others think
My mask is about breaking down the barriers and showing your brave self. The copper represents strength and courage. It resembles being exposed and soft to show the real person that you are.