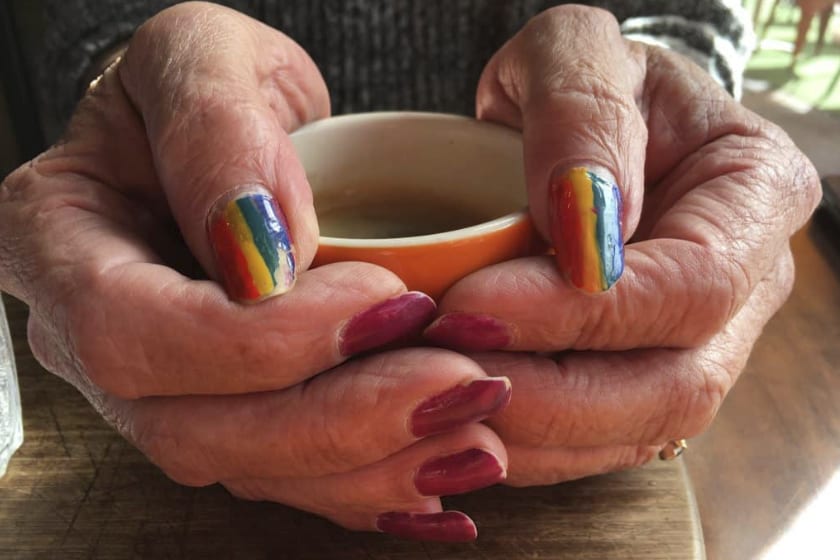 A Sense of Place is an important part of all of our lives. It's not so much about geographical location as it is about belonging and connection. LGBTI Elders can be dis-placed by LGBTIphobia or ageism. On this page we document the strategies Alice's Garage has led or supported – that build a sense of place for LGBTI Elders.
In Jan 2018, Alice's Garage was delighted to support Midsumma Carnival in providing a Chill Zone for LGBTI Elders (people of all ages were welcome). Some LGBTI Elders came to Carnival for the first time – because they had this space as home base. The space was affectionately referred to as 'The Tea Tent' – we made over 100 cups of tea, in proper tea cups and saucers for Elders. We also heated a babies bottle, put sun screen on a group of gay men, listened to a couple of teenagers stories and played with some wee kids. But we loved this space most because it made Carnival accessible to LGBTI Elders. Thanks Midsumma
Because it was a Carnival first, we invited participants to write their feedback to Midsumma. The messages are beautiful.
Globe Awards (October 2017)
This grainy image is important. In October the Minister for Equality, Martin Foley invited a group of LGBTI Elders to be his guests at the GLOBE Awards. The smiles say everything else that needs to be said.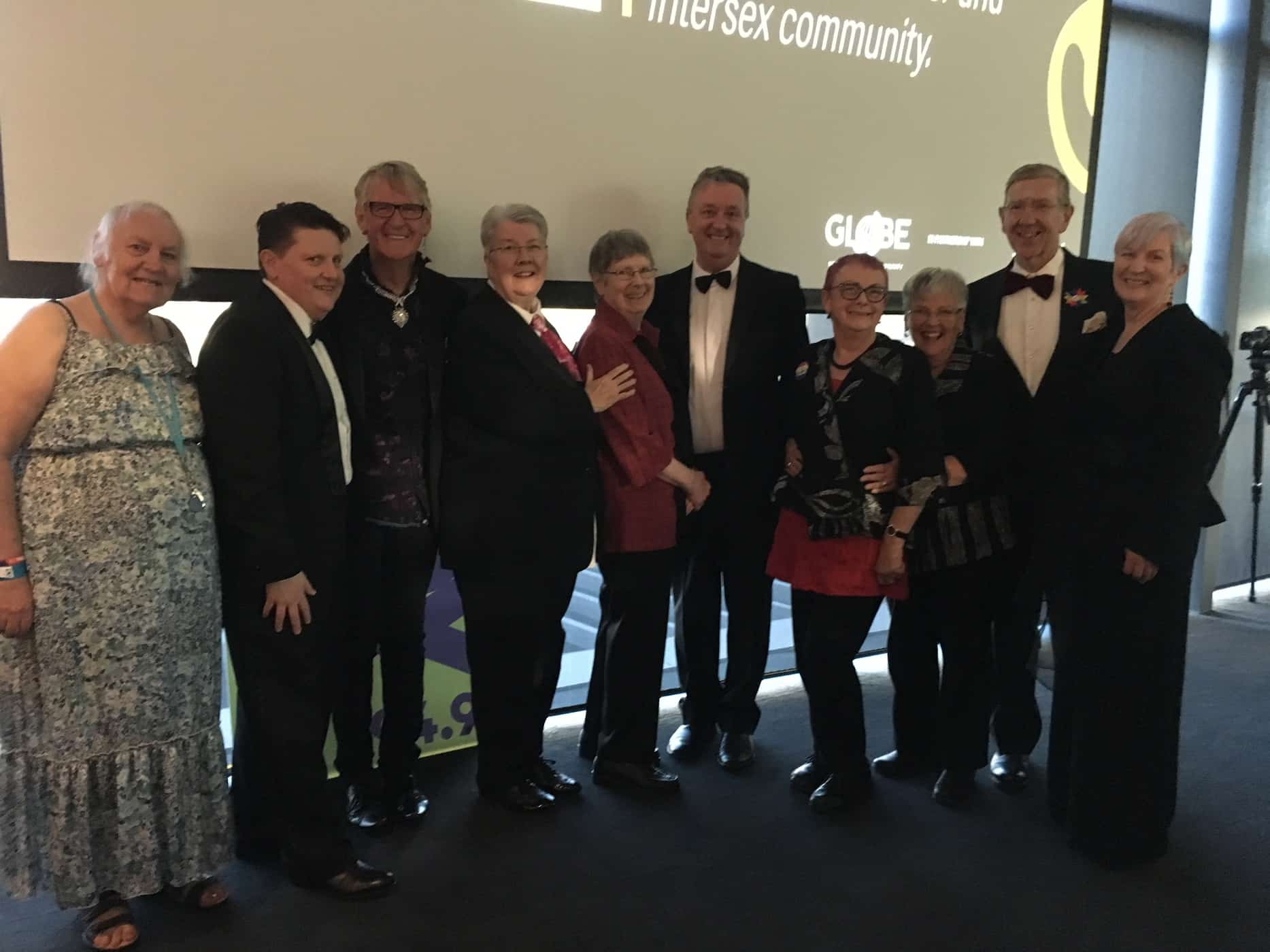 Meeting the Premier – Marriage Equality Postal Vote (October 2017)
In October 2017 Victorian Premier Daniel Andrews invited LGBTI Elders to accompany him as he and his wife posted their Marriage Equality postal votes. Alice's Garage helped get the invitation out to LGBTI Elders and was there to film the event
IDAHOT Day, Government House (May 2017)
In May 2018 The Governor of Victoria invited over 800 community members to Government House to recognise International Day Against LGBTIQphobia. Alice's Garage helped send invitation out to 130 LGBTI Elders – and we loved bearing witness to the delight of LGBTI Elders being in Government House.