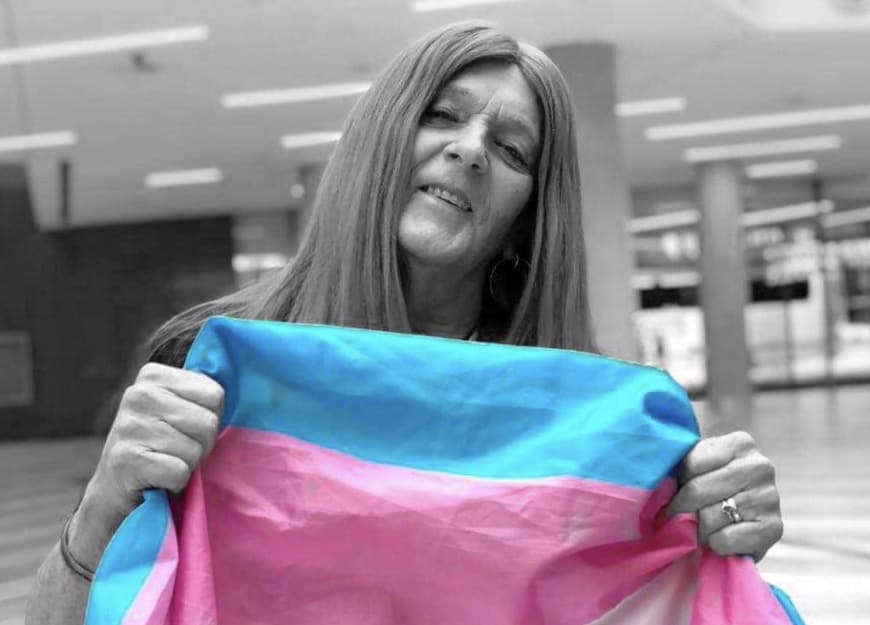 Kinfolk involves working with older Trans and Gender Diverse (TGD) Elders (65years+) and service providers to improve TGD Elder's choice and control over gender identity and expression. In particular, it will address the restriction of gender expression by family members in ways that preserve family relationships. To do this we will:
Work with TGD Elders to document their issues and concerns related to family (and what works) – through a survey, gender genogram and a workshop

Work with relationships organisations to develop a resource for TGD Elders and their families
Work with aged care service providers to explore their role in advocating for TGD Elders.
The project has been funded by the Department of Health. The project team includes: Dr Catherine Barrett, Kaye Bradshaw and Elders Toni Paynter, Sally Conning and Kathy Mansfield.
Project stages
The project has six key stages which are outlined below. This information will be updated as the project progresses and resources will be added.
Stage 1. TGD Elder's Network
TGD Elders from all states and territories are invited to support the project. The group will communicate through email, phone and a secret Facebook Group – to shape the project, influence the resources developed and help spread the word. If you are interested please contact project coordinator Dr Catherine Barrett on 0429 582 237 or email: director@celebrateageing.com Current members of the working group are:
Victoria: Toni Paynter, Sally Conning, Kathy Mansfield
NSW: Sandra L'Haurault
Tasmania: TBC
Western Australia: Sandra
ACT: TBC
South Australia: Gail Ellis (email: thetllpc@gmail.com)
Queensland: TBC
Northern Territory: TBC
Stage 2: Documenting Gender Genograms
A gender genogram is like a family tree – it shows a person's family relationships and also includes emotional and social relationships. Genograms are used in social work, psychology and family therapy to explore family dynamics. They can help to build an understanding of how family members (including chosen family) relate to each other and bond. Genograms are often drawn using symbols – and symbols for gender are limited to circles for females and squares for men. We are expanding this traditional approach to using genograms by creating a Gender Genogram. In a Gender Genogram – gender diversity is recognised, and the focus is on the gender roles and expectations of everyfamily member.
We are calling for TGD Elders (65 years+) and family members who are interested in documenting a Gender Genogram to contact Dr Catherine Barrett on 0429 582 237. Please click click the following link for the: InformationSheetAndConsentForm. Pleased to share our first genogram below. 
Stage 3. Learning from TGD Elders
A short survey has been developed for TGD Elders – particularly those who are not able to attend the workshop (see Stage 4). The survey includes 14 questions about family responses to gender identity. The results from the survey will be discussed at the workshop for TGD Elders and and relationship services to inform the development of the resources outlined below. The survey is confidential, includes 14 Questions and takes around 5 to 20 minutes to complete, depending on how much you write. A brief report summarising the results will be made available here. There are three ways to complete the survey:
Complete survey online by clicking the link here
Fill out a hard copy of the survey – contact us for hard copy using details below
Phone Project Coordinator Dr Catherine Barrett – Catherine can fill the survey out with you
To explore the issues being raised in surveys, we have started conducted semi structured interviews focused. If you are interested in an interview please read the following information sheet and consent form (InterviewInfoSheet) and contact us. We are pleased to share our first interview narratives below.
Stage 4: Learning from Families
Across the interviews with TGD Elders we were told about the importance of learning from family members about what works and what the challenges are from their perspectives. In late March we launched an interview process and we would value the opportunity for confidential interviews with family members of TGD Elders. Please see the attached InterviewInfoSheet for more details. Below is a story shared by a sibling of a TGD Elder. Angela's insights are invaluable and we would like to interview a partner/spouse and an adult child. 
Stage 5: Developing resources for TGD Elders & families
A workshop was facilitated for TGD Elders with family relationship organisations to explore issues related to restrictions of their gender identity by families and strategies to address these. TGD Elders shared their expertise to educate family relationship service providers and better inform their services. Additionally, key issues and strategies from the workshop will be used to develop a resource for TGD people and family members. A resource will also be drafted for aged care service providers. Relationships services include: Better Place Australia, Bouverie Family Therapy, Relationships Australia Victoria, Drummond Street Services, Switchboard Victoria and Thorne Harbour Health. See photo of some participants below. Report coming soon …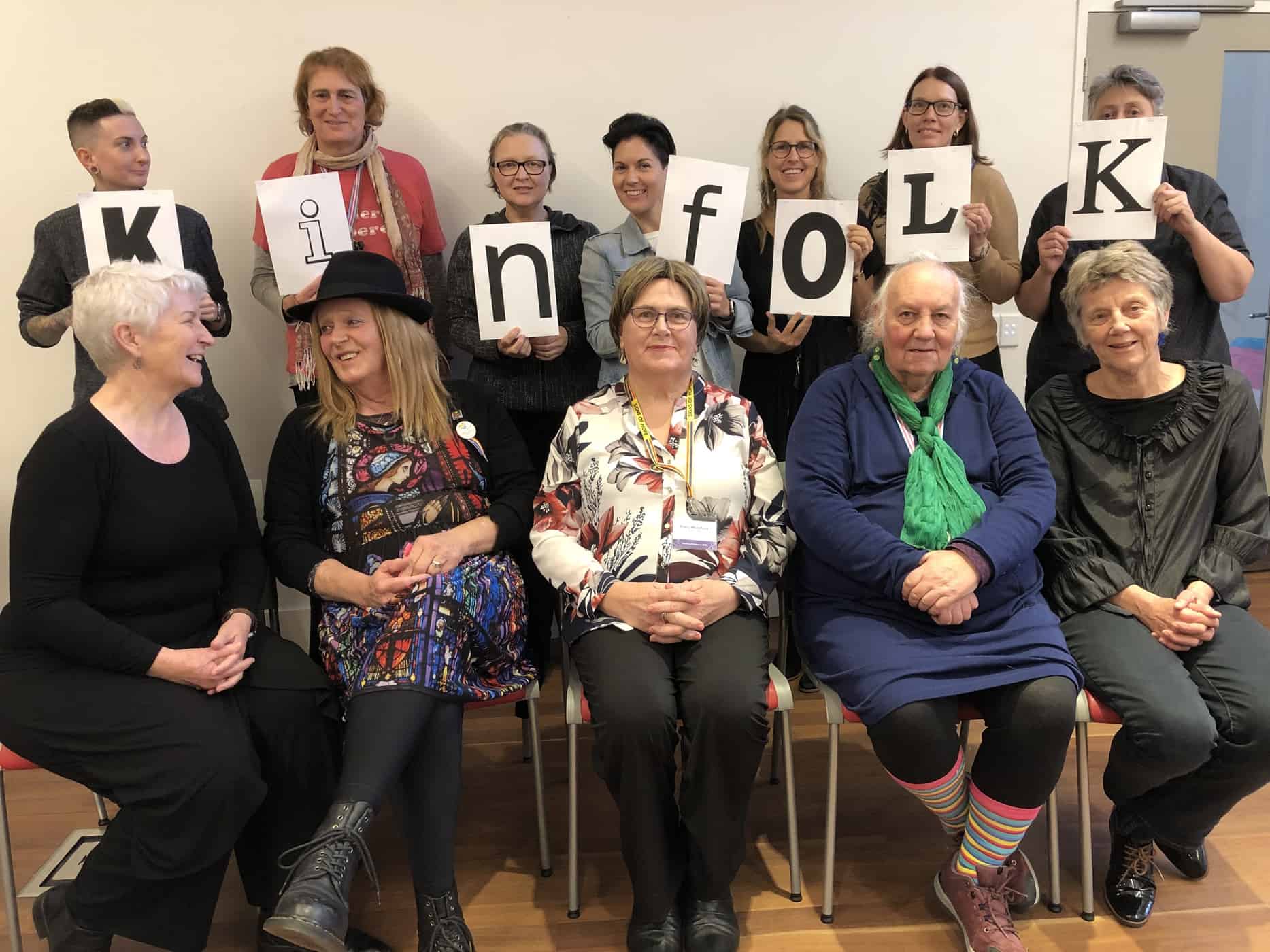 Stage 6: Gender Reablement – Aged Care Services
workshop will be facilitated for TGD Elders and aged care service providers to explore the issues from a Gender Re-ablement perspective. The concept of re-ablement is well understood in aged care services – and will be expanded to include a focus on the needs of TGD Elders. The workshop will begin with TGD Elders outlining key issues and the concept of Gender Reablement. Service providers will then be engaged in exploring how gender reablement can be achieved. At completion of the workshop, TGD Elders and service providers will share key messages on film. The film will be used to educate service providers. 
TIMELINES: July 2019 – this workshop is now booked and we will target a number of service providers. If you are interested please contact us.
Stage 7: Launch & dissemination
A launch will be conducted and the print and film based resources disseminated electronically through LGBTI and aged care networks. Service providers utilising the resources will be asked to provide feedback on opportunities to improve the resources.
TIMELINES: September 2019